Summary of Fire Past and Present
Wildfires in Hawaiʻi were once limited to those caused by active volcanic eruptions and infrequent dry lightning strikes. People first arrived to the islands between 1,000-4,000 years ago and, as everywhere else in the world, they brought change to the landscape. Nearly all fires in Hawaiʻi are human-caused and they often pose threats to communities and natural and cultural resources.
Having evolved in the absence of frequent fires, Hawaiʻi's native ecosystems are particularly vulnerable to fire disturbance, which is often associated with the spread and establishment of nonnative grass and shrub species. Over the past decade, Hawaiʻi has experienced an average of >1,000 ignitions burning >20,000 acres (8,000 ha) each year across the main inhabited islands.  Fire response agencies are able to contain 90% of wildfire ignitions to less than one acre in size, but large fires (>1000 acres) have occurred on all islands, and happen multiple times each year across the state.
Sorry, we couldn't find any posts. Please try a different search.
Mapping Out the Past Century of Fire
Colonization (18 C. to present) Radically Transforms the Landscape to Include Fire
Since the arrival of European and American settlers in the late 18th century, the cultural and economic landscape of Hawaiʻi has undergone rapid and profound transformations. These changes, accompanied by the replacement of native ecosystems with invasive weedy plants, particularly fire-prone grasses, and the introduction of non-native animals, have brought significant alterations to the environment and fire dynamics. >>READ MORE
Today's Fire Challenges in Hawaiʻi
As the human population in Hawaiʻi has risen, ignitions have followed. The vast majority of ignitions in Hawaiʻi are caused by humans while wildfires spread across the expanse of non-native vegetation accounting for c. 25% of Hawaiʻi's land area. >> READ MORE
Maps, Images, Factsheets & Plans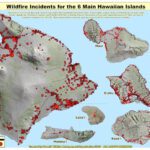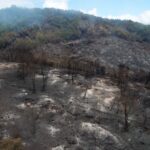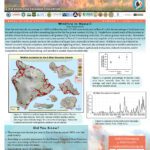 Recent Resources for the Western Pacific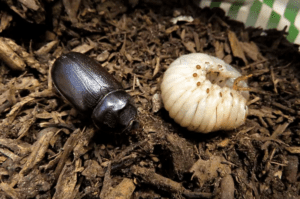 When re-planting, limit the spread of invasive pests by following these guidelines.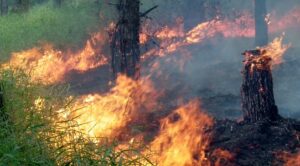 In the aftermath of evacuation and recovery, communities and responders are often dealing with hazardous environmental conditions which call for vigillant public safety and environmental stabilization.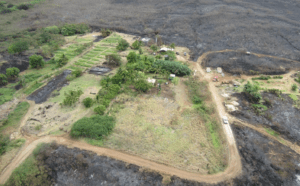 The role that farms and ranches play in land care is critical across fire prone landscapes. Ranches and farms keep fire-prone weeds at bay to maintain pastures and crops.