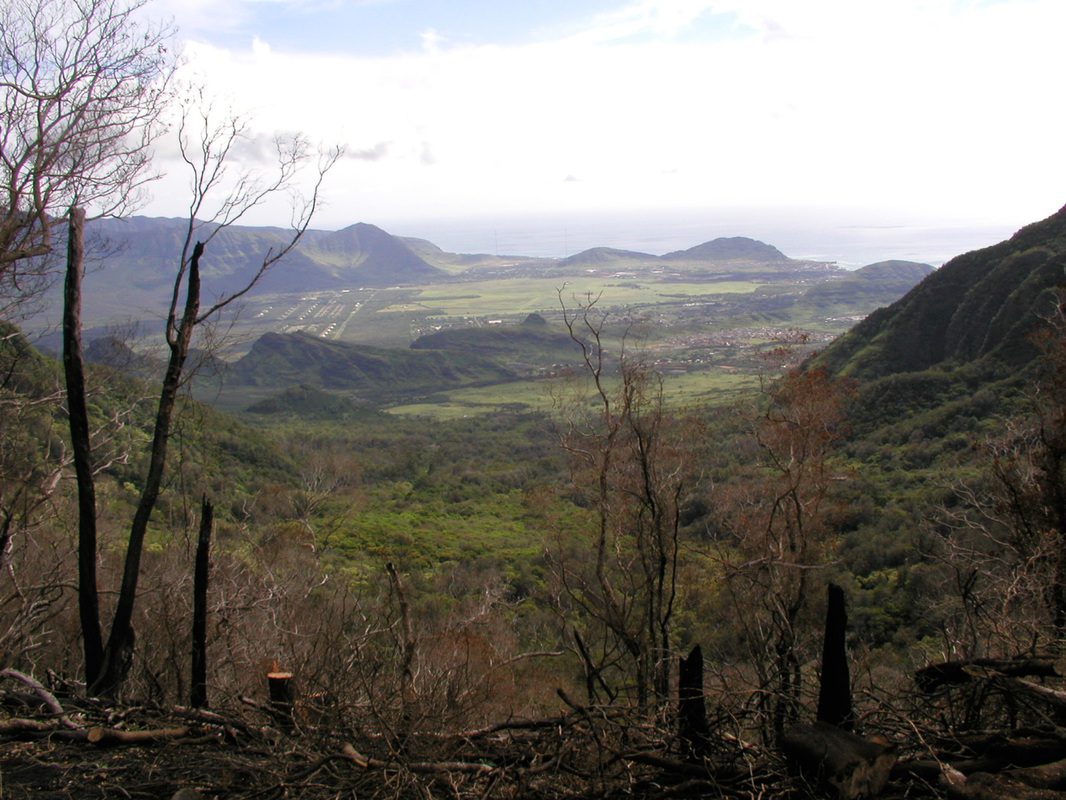 In September 2003, a wildfire burned about 10 acres of Hawaiian mesic forest on Kumaipo ridge between the Waianae Kai Forest Reserve and Makaha Valley on western Oahu.  Fire is a rare occurrence in most of Hawaii's native forests are not well adapted to recover from disturbance by fire.  Lightning strikes are infrequent in the islands, limiting most wildfires to areas with active volcanoes.  The last eruption on Oahu was likely hundreds of thousands of years ago.  People, of course, have dramatically changed the game by increasing ignitions.  Its suspected this one escaped from a campfire.
The slopes and drainages along Kumaipo ridge provide critical habitat to a number of endangered plant and animal species, and the forest is important for rainfall catchment for the communities below along the Waianae coast.  After the fire was put out, local land managers at the Hawaii state Division of Forestry and Wildlife (DOFAW) and the Honolulu Board of Water Supply (HBS) were concerned that post-fire conditions would lead to erosion and open the area to invasion by nonnative, weedy plants.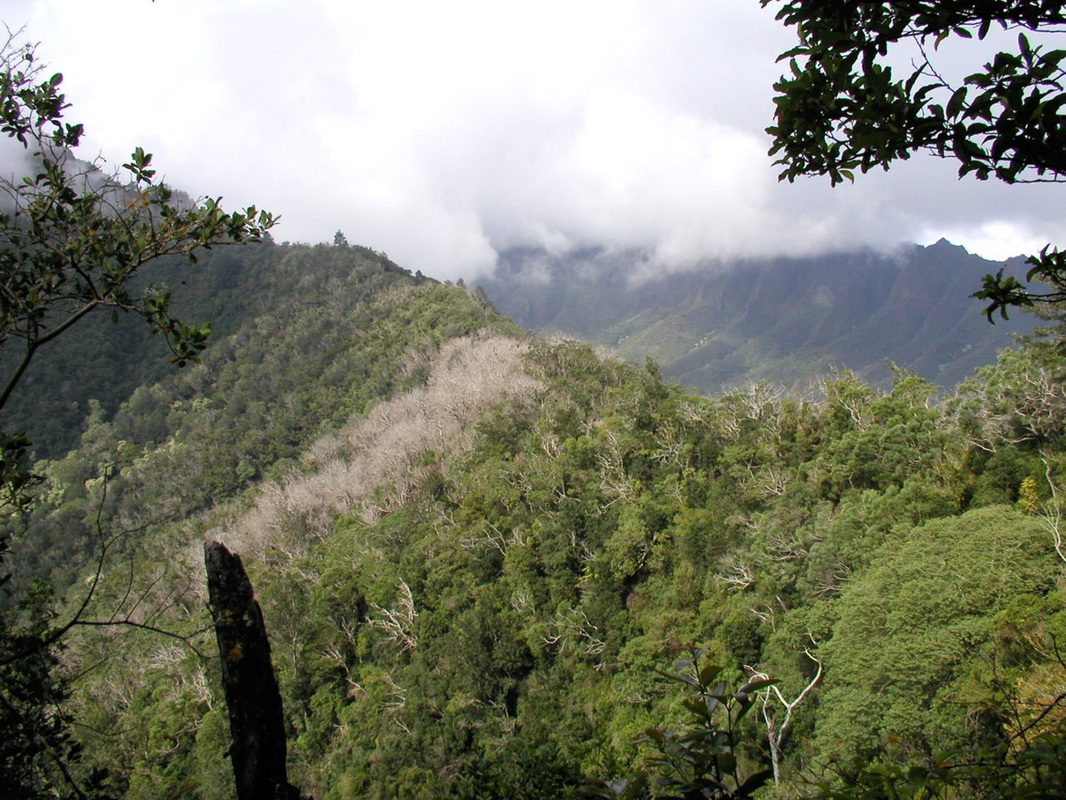 In 2004, I worked for the University of Hawaii setting up plots to monitor post-fire plant recovery and try to assess the effectiveness of erosion barriers set up by DOFAW and HBS.  My friend Hoala Fraiola designed her Masters thesis at UH Botany around the project and she and I hiked the mountain 4 days a week for nearly a year, watching the bare earth turned green again.  Although our task was simply to monitor, we quickly joined in helping manage the site.  Outside our study plots we pulled and hand-sawed lots of weeds - Buddleia asiatica and raspberry (Rubus argutus) were particularly thick.  But native trees popped up everywhere as well - lots of koa (Acacia koa) and mamaki (Pipturus albidus)-  after the fire and kept folks hopeful.  We also had help from a few Americorps volunteers from the neighboring communities of Nanakuli and Makaha and organized a few trips with the Hawaiian studies class at Waianae High School.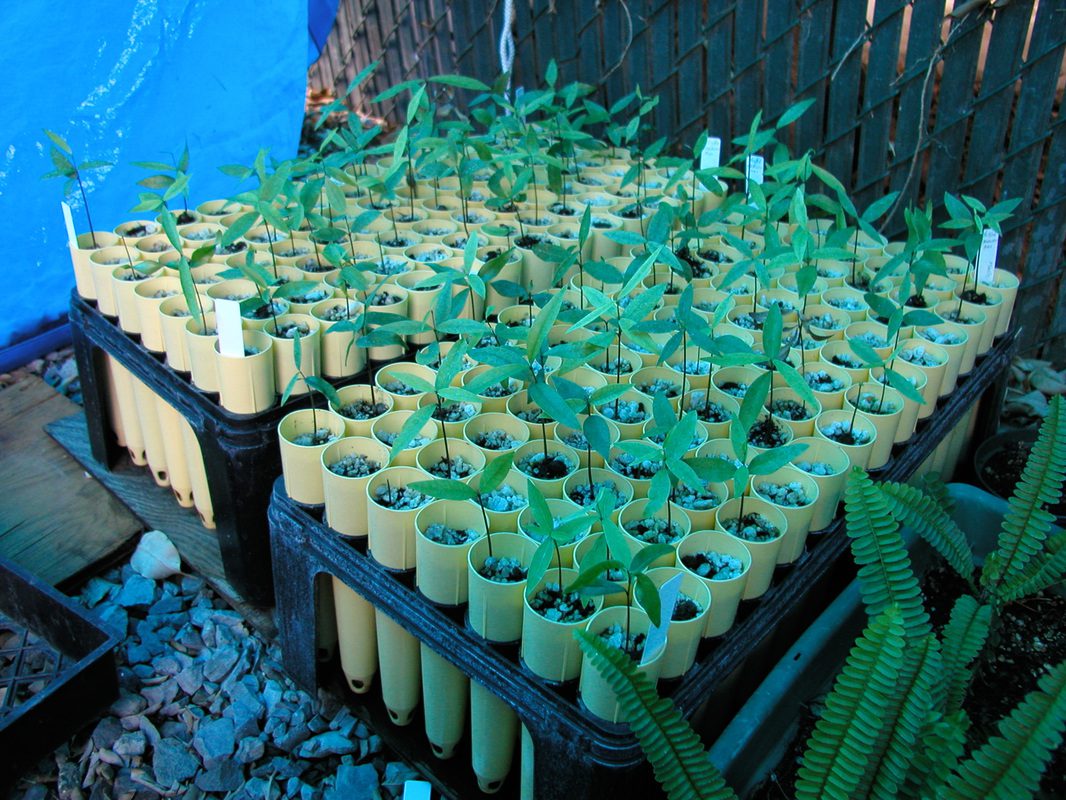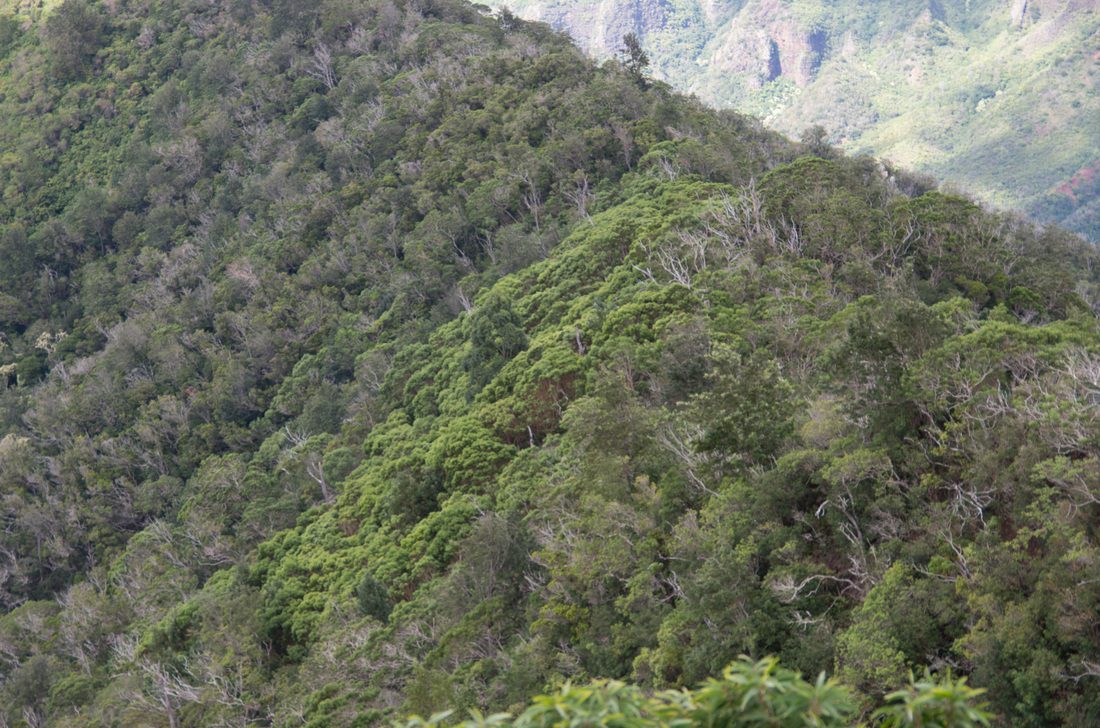 I revisited the site this October for the first time since 2005 and was amazed at the recovery.  The koa seedlings - both planted and natural recruits - now form a 20-25 ft canopy over much of the burn.  Molasses grass (Melinis minutifora) is still thick in some spots, but it is overall difficult to believe the place was bare only 10 years ago.  Kumaipo ridge provides a special opportunity - there are not many places in Hawaii where we have the data to track this type of recovery.  Admittedly, it would be fairly difficult - though perhaps not impossible - to quantify the time and resources that went into the entire post-fire response.  However, we can certainly measure 'success' in terms of forest recovery.  We were able to relocate almost all of Hoala's original plots and plan to remeasure the plant community this coming year.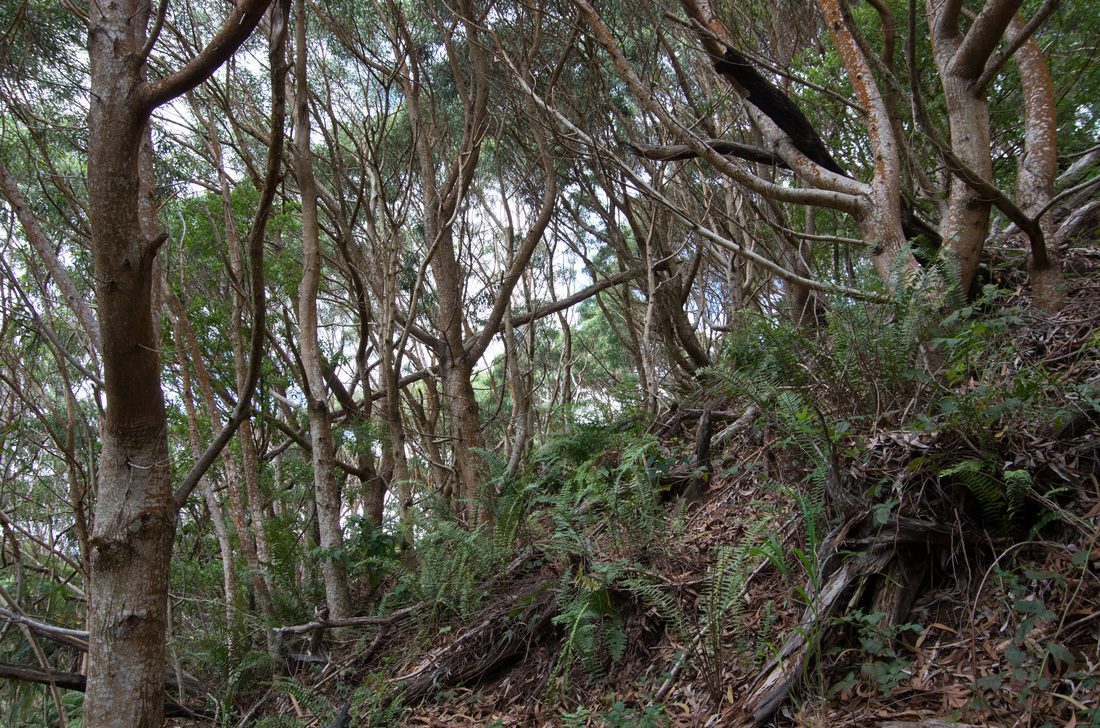 On a personal level, Kumaipo ridge was my first experience in anything having to do with wildfire.  Subsequent work opportunities in fire-prone tropical savannas led me to study fire ecology for my PhD in Australia.  And now I'm back at UH working on Hawaii's wildfire problem full-time.  As I already mentioned, we know that the native forests here do not cope well with fires.  Kumaipo is looking good right now, but it required an enormous amount of intervention to promote the re-establishment of the native plants there.
Clay Trauernicht, Extension Fire Specialist
Dept. of Natural Resources and Environmental Management
College of Tropical Agriculture and Human Resources
University of Hawaii at Manoa