History of Fire
Over the past decade, Hawai'i has experienced an average of >1,000 ignitions burning >20,000 acres (8,000 ha) each year across the main inhabited islands.  Fire response agencies are able to contain 90% of wildfire ignitions to less than one acre in size, but large fires (>1000 acres) have occurred on all islands, and happen multiple times each year across the state.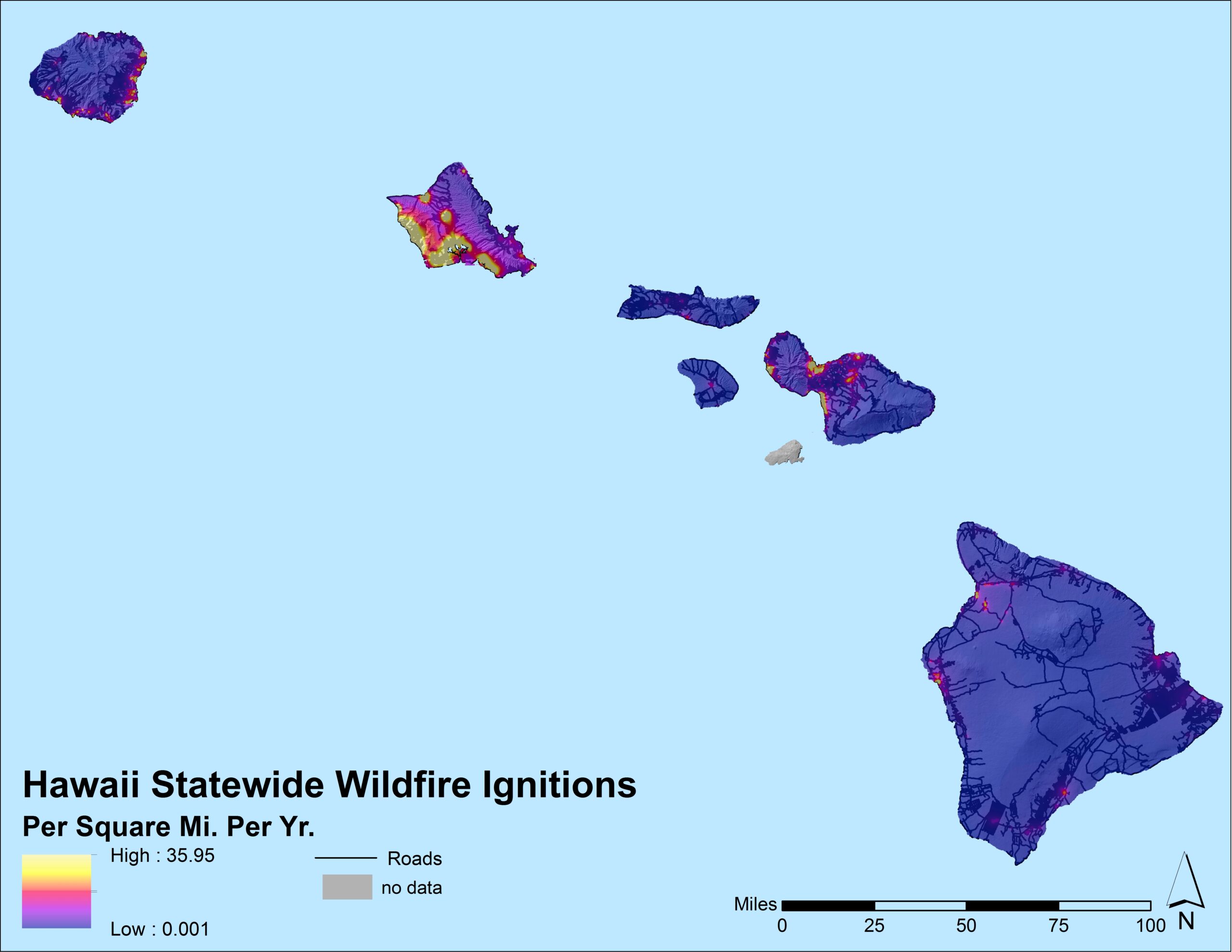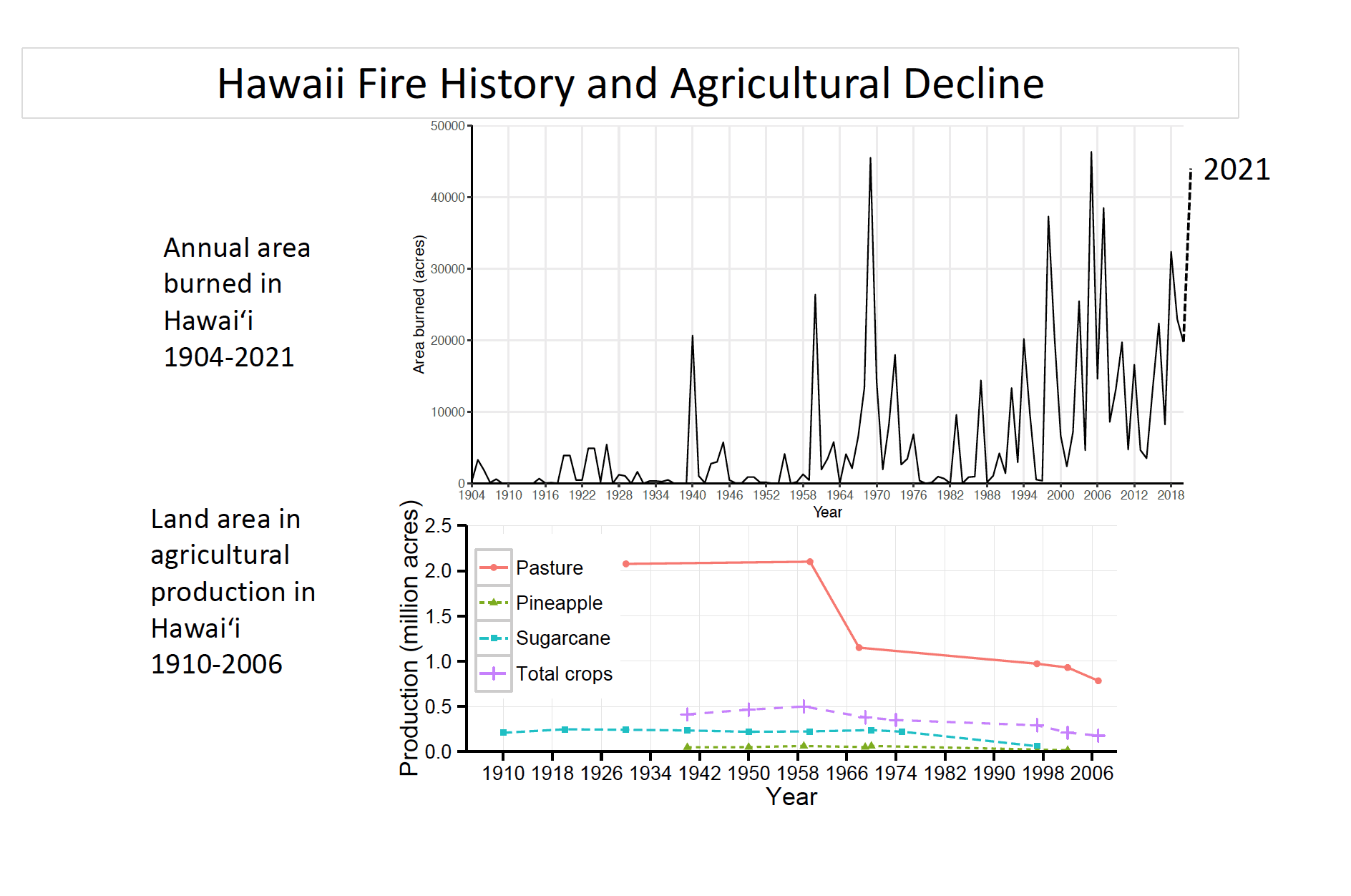 Wildfire Threats and Impacts
Nearly all fires in Hawai'i are human-caused and they often pose threats to communities and natural and cultural resources.  Having evolved in the absence of frequent fires, Hawai'i's native ecosystems are particularly vulnerable to fire disturbance, which is often associated with the spread and establishment of nonnative grass and shrub species.
Wildfire Drivers
The primary drivers of fire occurrence are: frequent, mostly human-caused ignitions; expansion of nonnative, fire-prone grasslands and shrublands over c. 25% of state land area; and strong rain shadow effects and episodic drought create which create year-round fire weather.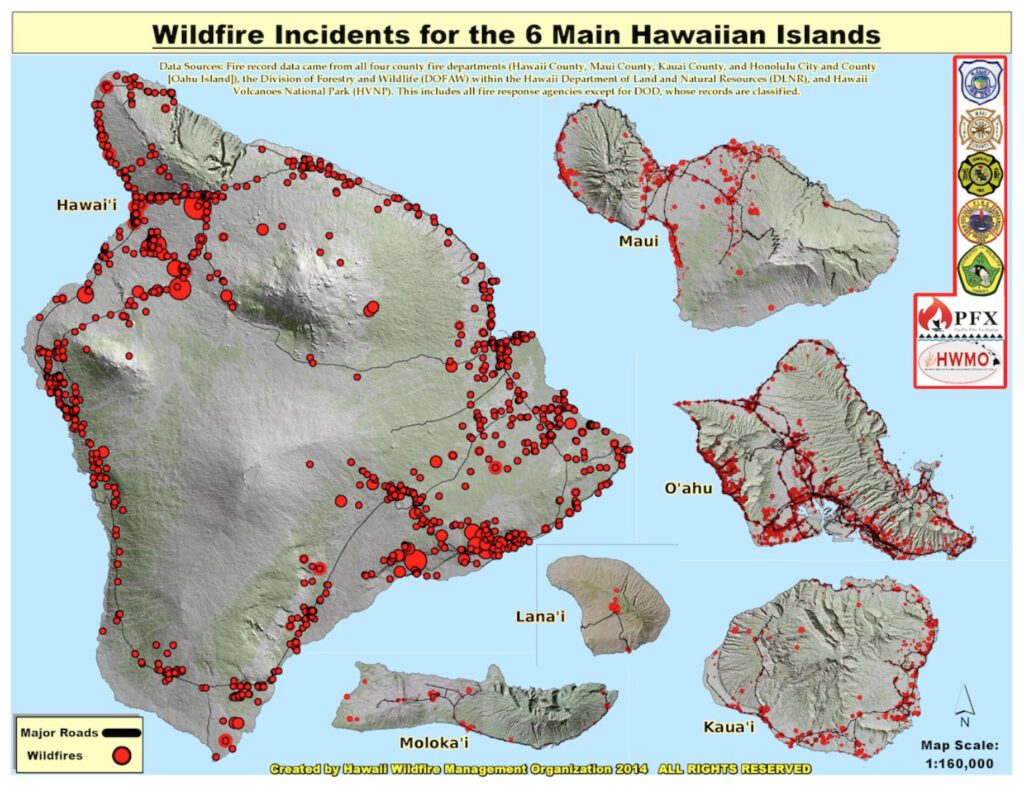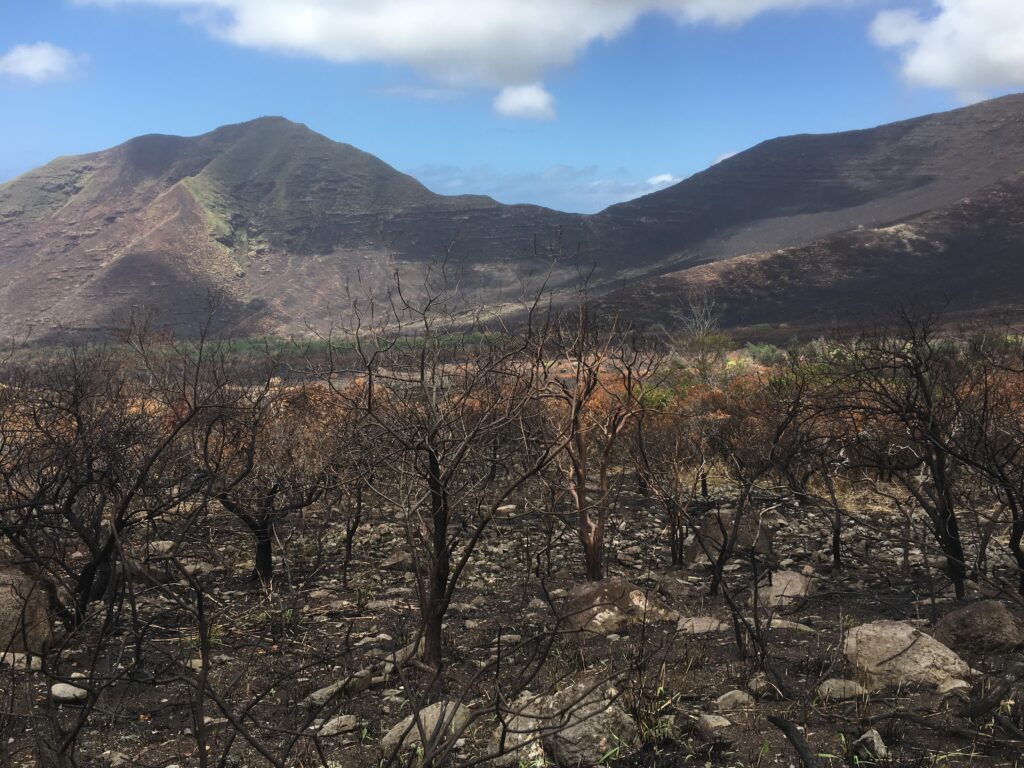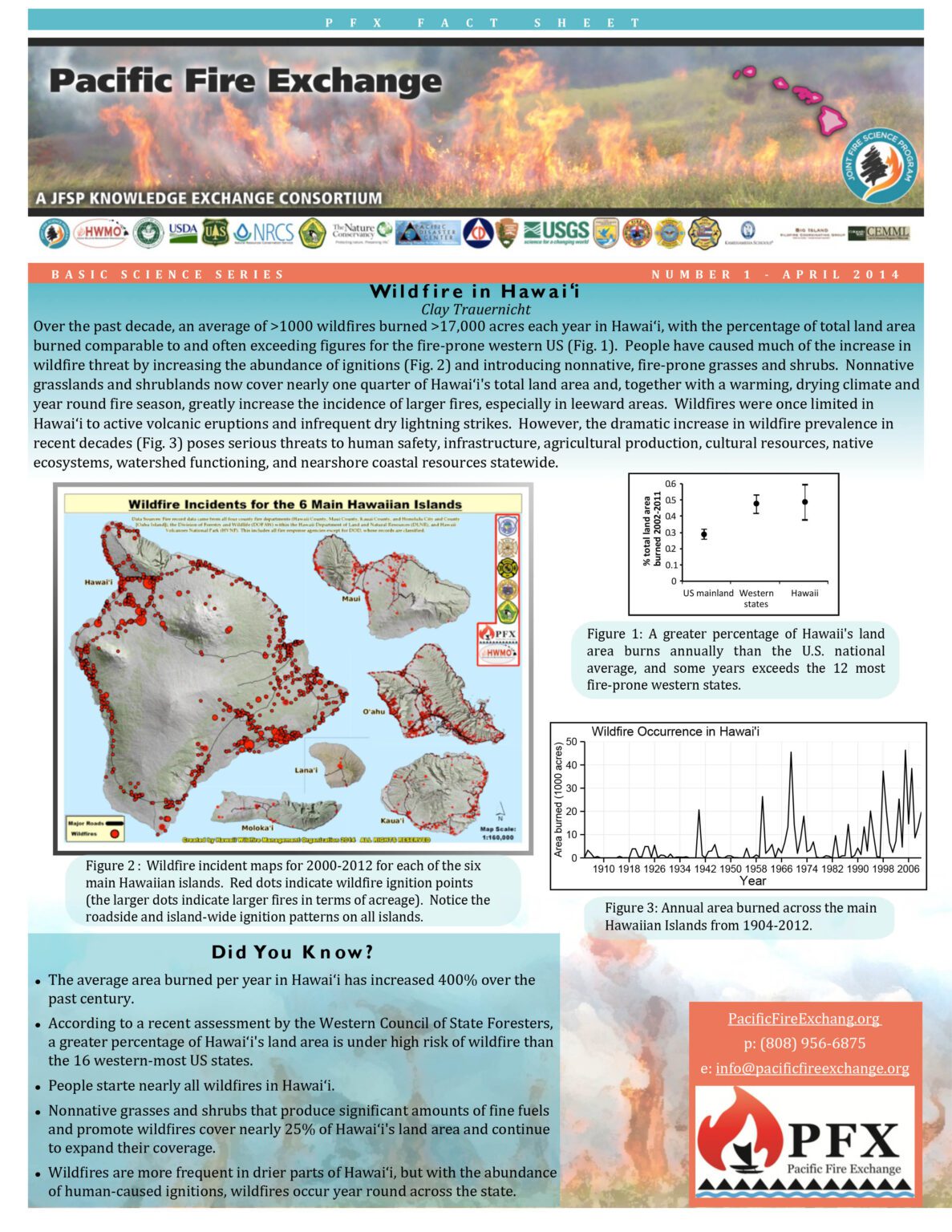 Recent Resources For Hawai'i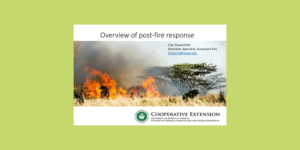 A slide presentation overview by Dr. Clay Trauernicht of best practices for assessing and mitigating after-fire impacts to the environment.
On December 13 -15, 2022 the Hawaiʻi Wildfire Management Organization and wildland fire managers from the western U.S. and Hawaiʻi's county, state, and federal fire agencies met on Hawai'i Island. Hawai'i representatives were able to bring mainland partners up to speed on Hawai'i's fire ecology, our mitigation challenges, our collaborative programs to educate and mitigate, and our post-fire stabilization needs and recovery goals via a field tour of one of Hawai'i's largest fires in recent history.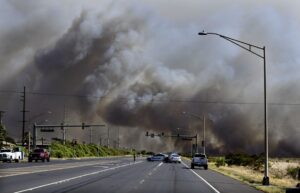 New climate projections for Hawai'i are based on historical rainfall, and future climate scenarios, such as the footprint of highest fire risk is expected to increase in extent and move upwards in elevation while fire risk may decrease in the driest low elevation areas. This fact sheet summarizes the latest climate research as it relates to wildfire.