History of Fire
Over the past decade, Hawai'i has experienced an average of >1,000 ignitions burning >20,000 acres (8,000 ha) each year across the main inhabited islands.  Fire response agencies are able to contain 90% of wildfire ignitions to less than one acre in size, but large fires (>1000 acres) have occurred on all islands, and happen multiple times each year across the state.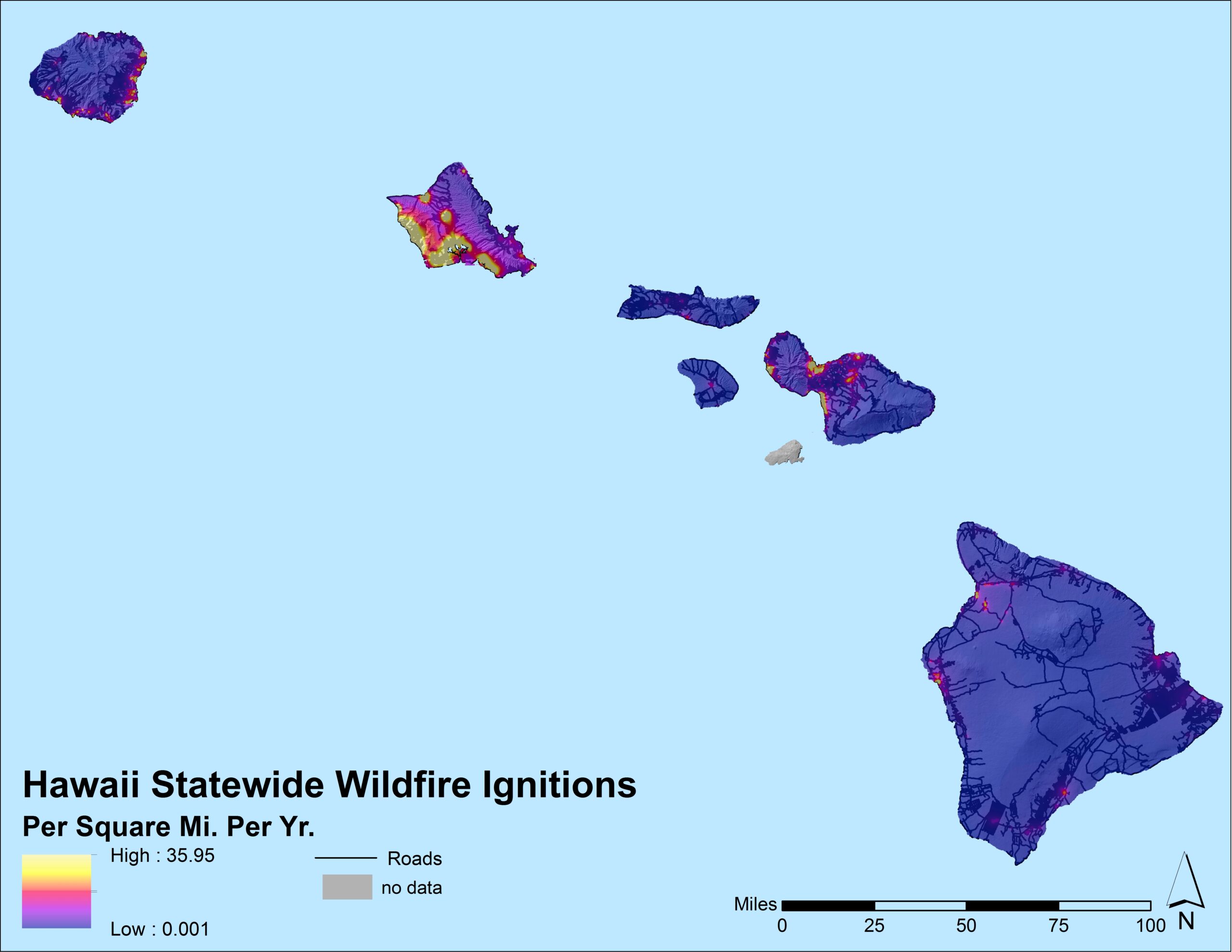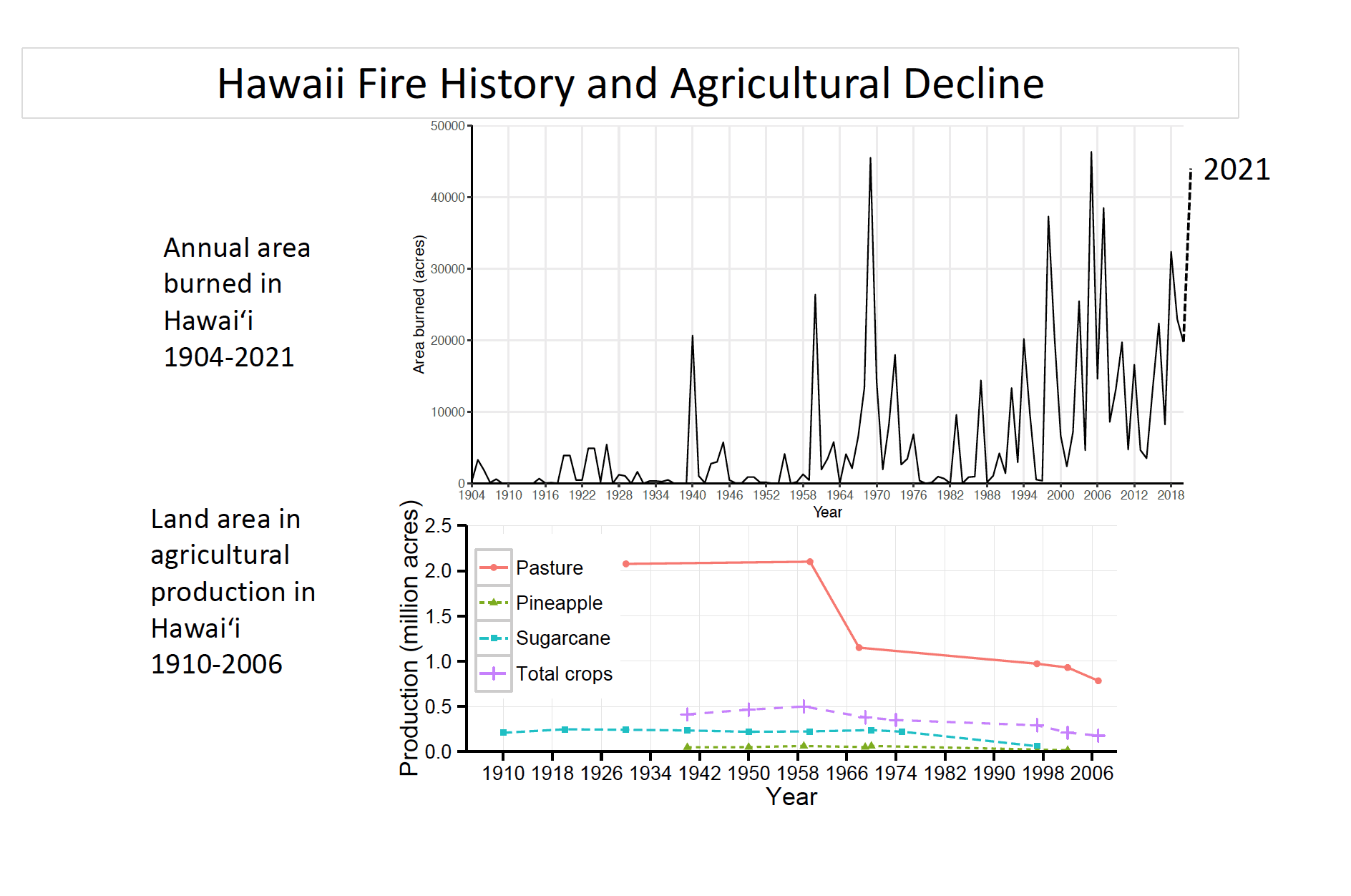 Wildfire Threats and Impacts
Nearly all fires in Hawai'i are human-caused and they often pose threats to communities and natural and cultural resources.  Having evolved in the absence of frequent fires, Hawai'i's native ecosystems are particularly vulnerable to fire disturbance, which is often associated with the spread and establishment of nonnative grass and shrub species.
Wildfire Drivers
The primary drivers of fire occurrence are: frequent, mostly human-caused ignitions; expansion of nonnative, fire-prone grasslands and shrublands over c. 25% of state land area; and strong rain shadow effects and episodic drought create which create year-round fire weather.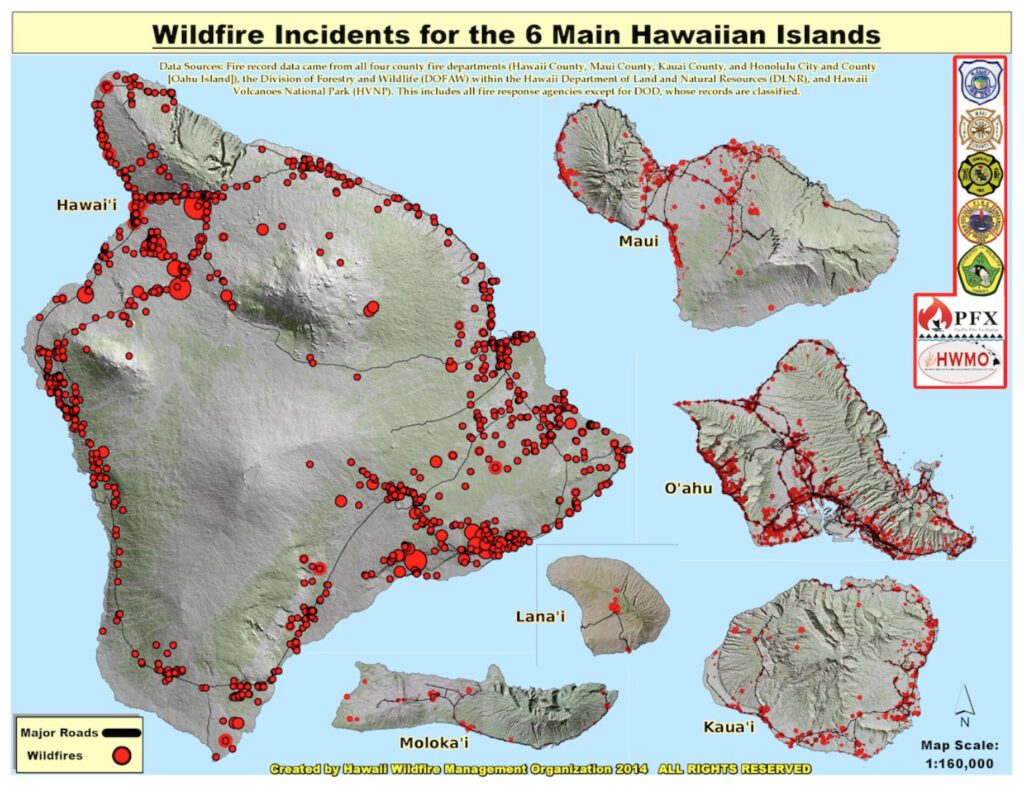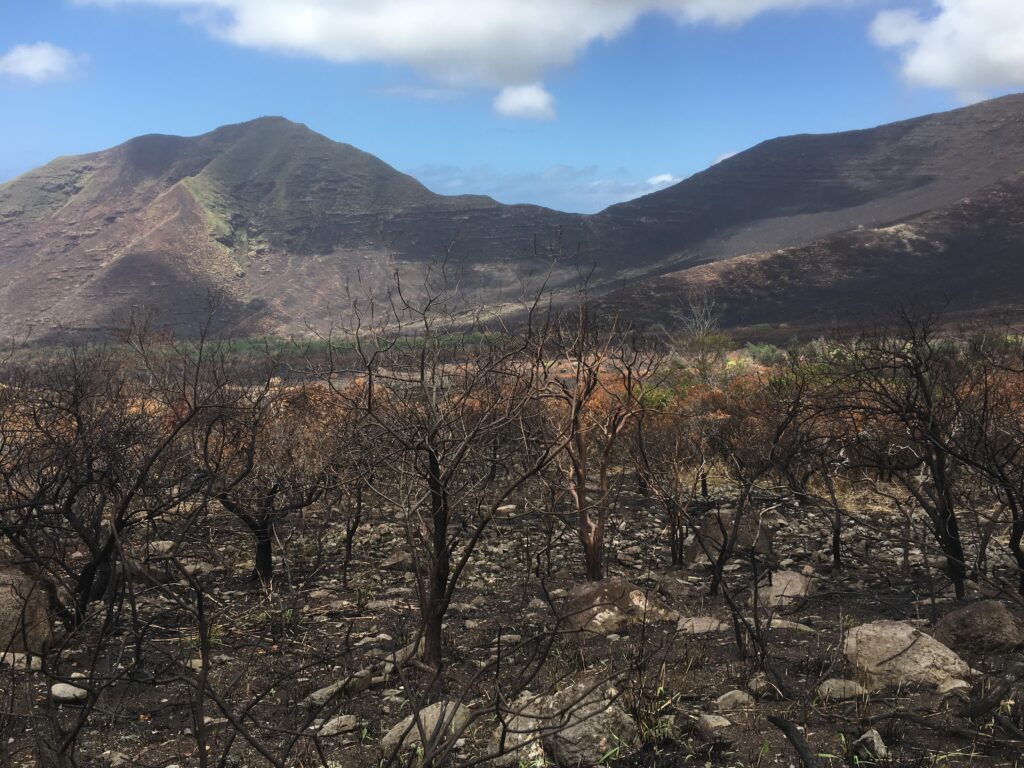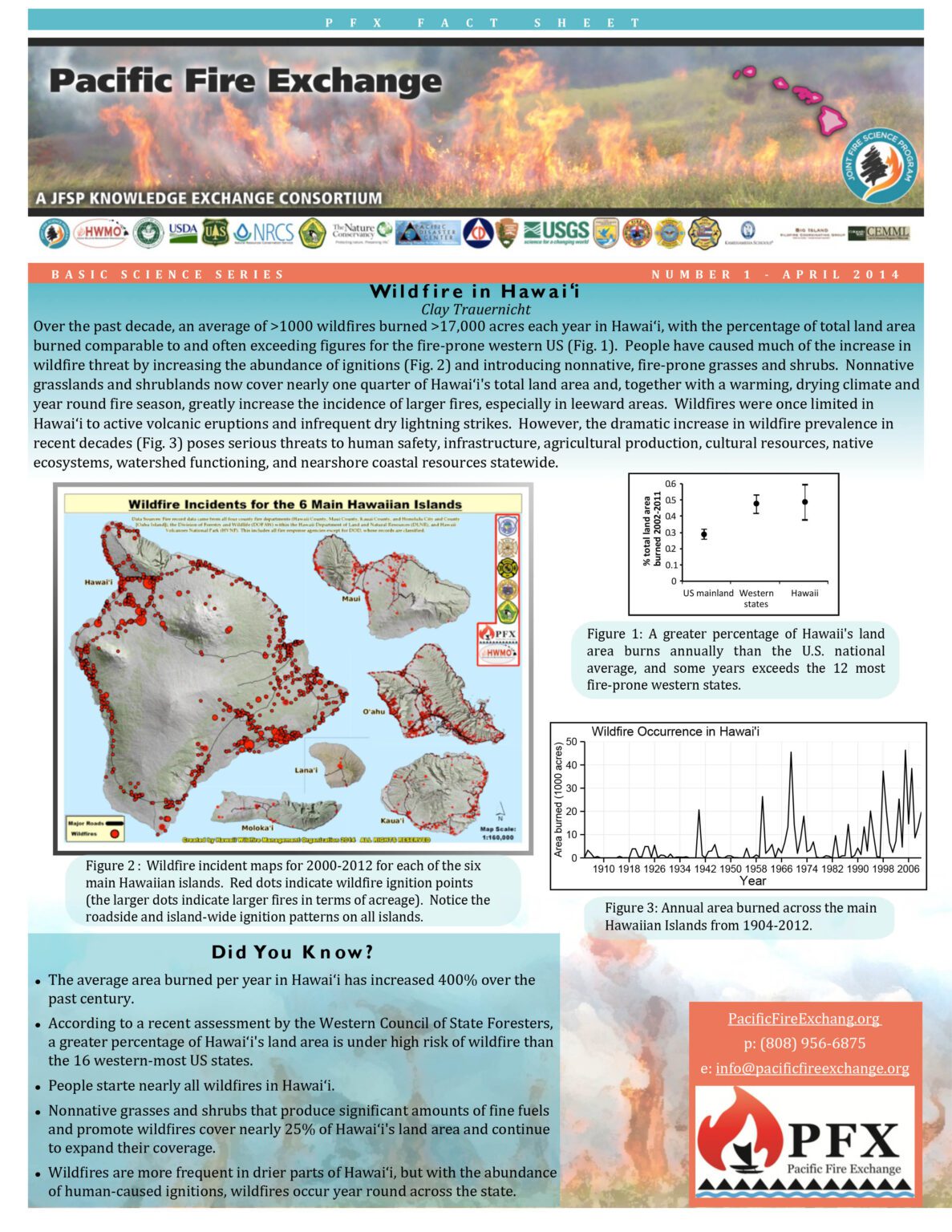 Recent Resources For Hawai'i
In this Pacific Fire Exchange talk story Q&A session, we round up the latest research, past and present for managers and landowners wanting to understand more about how our four-legged friends (goats, sheep, cows, etc.) if managed properly can help reduce blazing and wildland fire. This month's science share out and conversation will be with University of Hawai'i's Dr. Mark Thorne, Specialist, State Range and Livestock Extension and Dr. Clay Trauernicht, Fire and Ecosystems Specialist.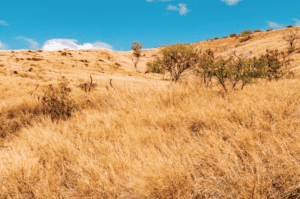 Invasive grasses have spread across a quarter of Hawai'i's land, and they're fueling an alarming rise in wildfires. Coalitions are fighting back with new urgency and old tools. By Cynthia Wessendorf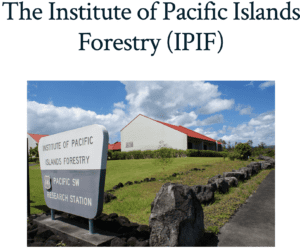 Dr. Susan Cordell presents the history, the work, the geographic scope and current contributions of the USDA's Institute of Pacific Islands Forestry (IPIF) based in Hilo, Hawai'i (10 MINS) Tuesday,…