History of Fire
Over the past decade, Hawai'i has experienced an average of >1,000 ignitions burning >20,000 acres (8,000 ha) each year across the main inhabited islands. Fire response agencies are able to contain 90% of wildfire ignitions to less than one acre in size, but large fires (>1000 acres) have occurred on all islands, and happen multiple times each year across the state.
Wildfire Threats and Impacts
Nearly all fires in Hawai'i are human-caused and they often pose threats to communities and natural and cultural resources. Having evolved in the absence of frequent fires, Hawai'i's native ecosystems are particularly vulnerable to fire disturbance, which is often associated with the spread and establishment of nonnative grass and shrub species.
Wildfire Drivers
The primary drivers of fire occurrence are: frequent, mostly human-caused ignitions; expansion of nonnative, fire-prone grasslands and shrublands over c. 25% of state land area; and strong rain shadow effects and episodic drought create which create year-round fire weather.
Recent Resources For Hawai'i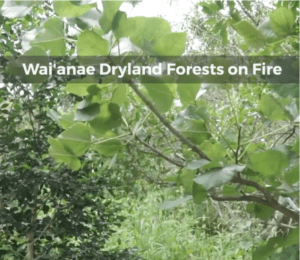 The native Hawaiian dryland forests of the Wai`anae Mountains are home to many unique species that are disappearing. Among the many threats facing dryland forests throughout the islands, the one that is perhaps most serious – and most preventable – is wildfire. (Produced by Outside Hawai'i, a program of Mālama Learning Center – 5 min)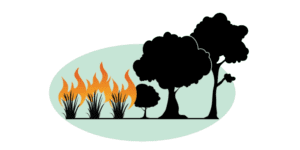 Methodology of weed fire risk assessments. University of Hawai'i at Mānoa's Kevin Faccenda and Curt Daehler developed a screening system focused on wildfire risk by asking land managers to assign a relative fire…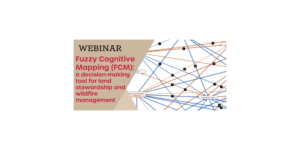 As Hawai'i land managers know all too well, natural and cultural resource stewardship can be a daunting undertaking involving many stakeholders from different backgrounds taking into account complex social, cultural, and ecological considerations. In this webinar, UH Mānoa Masters student Rachael Cleveland demonstrates the utility of a decision support tool called Fuzzy Cognitive Mapping (FCM) which enables all stakeholders to create a "mental map" that can capture and compute the impacts of various decision-making scenarios on important resources. Land managers will learn how the FCM software works and its application to a wildfire group in Wai`anae, Hawai'i whom she interviewed as part of her research.