Connecting Research to On-the-Ground Wildfire Priorities
PFX strives to serve the needs of wildfire practitioners, island communities and landscapes by working with our partners to identify and pursue relevant science and research across the Pacific region.
2014 Stakeholder Priorities
In 2014, wildfire stakeholders prioritized knowledge about pre-fire management; prevention, outreach, and education; wildland urban interface; after-fire response; wildfire suppression; collaboration; drivers and impacts of wildfire and the use of technologies. These priorities provided a road map for PFX products and activities and a resource to identify and develop research that meets on-the-ground needs (right). Read more here about these stakeholder priorities.
Current Wildfire Research Needs
PFX engages in many questions concerning the relationship of fire to the natural and built (human) environment. This include understanding how the climate crisis is impacting fire outcomes in the Pacific. In addition, building a better understanding of the social, cultural, economic and human dimensions of fire are critical Pacific Island research needs.
Do You Have a Great Idea You'd Like to Pursue?
Check Out Our Research Library
Recent Resources for Researchers
This project was designed to evaluate at a practical scale the effectiveness and costs of a range of fine fuels management treatments in West Hawai'i Island. The study occurred along a major inland highway from which wildfires frequently originate. We applied four major treatments that included a control (no treatment), prescribed burning, cattle grazing, and a combined burning and grazing treatment. Aerially-applied herbicide was then applied to half of each of these primary treatments resulting in a total of eight unique treatment combinations.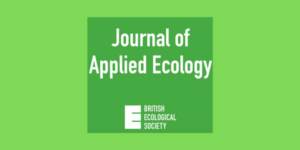 We measured fuels (live and dead fuel loads, type, height and continuity) and modelled potential wildfire behaviour (flame height and rate of spread) inside and outside of 13 ungulate exclosures, three of which received active ecological restoration (e.g. planting of native shrubs and trees), across a 2,740 mm mean annual rainfall (MAR) gradient on the Island of Hawaii. Differences in fuel characteristics and modelled wildfire behaviour inside versus outside of ungulate exclosures were assessed using linear mixed effects analyses.